Juno Investment Partners strengthens analyst team with the arrival of Bobby Bader
Juno Investment Partners strengthens analyst team with the arrival of Bobby Bader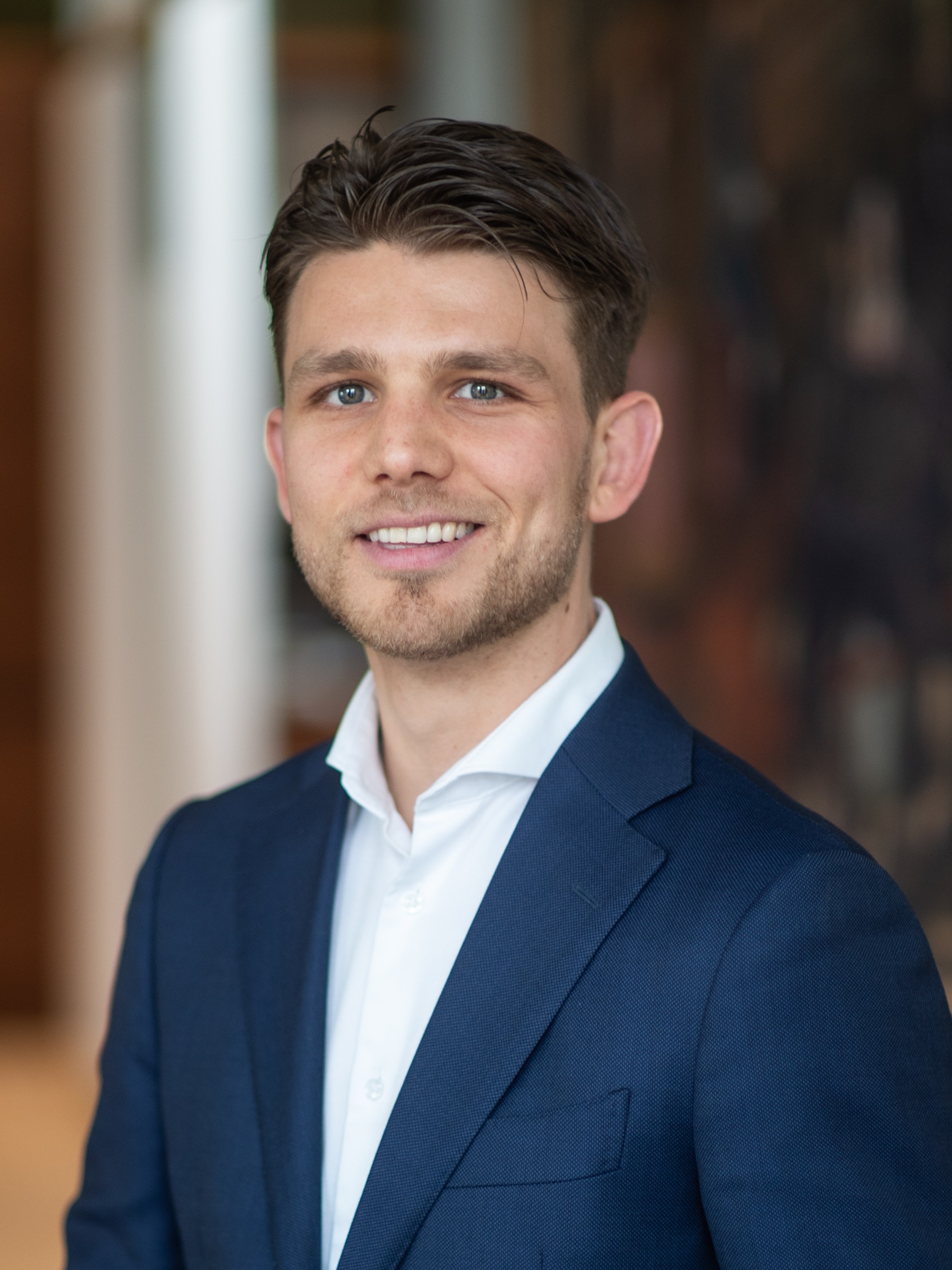 The Hague – September 28, 2022 –The Juno Selection Fund, which was launched in 2008 and focuses on smaller listed family-owned companies, has strengthened in its portfolio management team. Bobby Bader (30) has decided to use the experience he gained as a strategy consultant at Roland Berger, to become a financial analyst at Juno. He thus becomes the fourth team member, together with Lennart Smits, Frans Jurgens and Ernest van Tuyll, to focus primarily on the Juno Selection Fund. With his arrival, the total portfolio management/analyst team leading Juno's two mutual funds has grown to seven persons.
Bobby completed his master's degree (cum laude) in Econometrics at Erasmus University Rotterdam in 2017, whilst working as a graduate intern at Deloitte's Financial Risk Management department. He subsequently started working as a consultant at Roland Berger in 2017. There he has done advisory work for senior management boards and regularly drafted extensive research reports for companies in the financial sector and private equity firms. He has gained much experience in the fields of business strategy & growth, transformations and business planning.
Bobby Bader: "I was looking for a personal, but professional organization where I would be given the opportunity to fully immerse myself in companies and their business models. Understanding how things really work, and how successful companies can continue their growth in the future, fascinates me. I am curious by nature and like to get to the heart of the matter. This forms a fertile basis for gaining new investment ideas and for closely following progress that is being made by the companies that we have already included in the Juno investment portfolio. Investing successfully, and for the long term, is more than just number crunching, you really need to understand the business models to know why you are investing in a particular (family) business".
Frans Jurgens, co-founder, and member of the Juno Selection Fund's portfolio management team: "We have found in Bobby a smart and experienced professional whose background is deliberately not in the financial markets or asset management. We wanted a sharp thinker with a broad range of interests, who wants to know how things work and how things are interconnected. Someone who can also build good, long-term relationships with the management teams of the companies in which we invest. After Duncan Siewe made the switch from the Selection Fund to our sister fund, Continuation, we have been wanting to fill the vacant position for some time now. With Bobby we believe we have found a very suitable successor".
About Juno Investment Partners
Juno Investment Partners was established in 2007 as a fully independent fund manager and has an AIFM license (as referred to in Section 2:65 of the Wft), issued by the Dutch regulator AFM. Juno specializes in the selection of exceptional listed (family owned) companies in Europe. Companies that are able to achieve predictable and stable earnings growth year after year are considered for investment. The selection process focuses on the return on invested capital, a low debt ratio and free cash flows of a highly predictable nature. The analysts/portfolio managers compile a highly concentrated portfolio of approximately fifteen companies that they identify, analyze and visit regularly. Selected companies remain in the portfolio for a longer time period (usually more than five years). All analysts/portfolio managers have themselves invested in the Juno funds.
Juno offers three products: The Juno Selection Fund, which focuses on the selection of smaller and medium-sized listed companies, the Juno Continuation Fund for medium-sized companies and individual asset management using the same investment style, for larger clients through managed segregated accounts.
– The Juno Selection Fund was launched in 2008. This mutual fund invests in distinctive European small and medium-sized companies with an initial market capitalization of €250 million to €4 billion. In recent years, this investment style has resulted in above average investment returns for participants in the Juno Selection Fund. This fund has been hard closed for further (follow on) subscriptions since 2018.
– The same investment strategy is applied in the Juno Continuation Fund, which was launched on February 1, 2020. This fund focuses on unique, medium-sized European companies with a market value between €4 billion and €20 billion at the time of initial purchase. As is the case with the Selection Fund, the Continuation Fund also has a strong preference for investments in businesses that are family owned, or companies in which a family or management itself is also a shareholder.